It is my pleasure to invite you to the 2016 Friendly Hills Property Owners Annual Meeting and Mayor's Debate.
The Evening will begin at 6:00 p.m. with a hosted Subway Dinner served on the Church Patio.
This actual Event will take place at the Whittier Area Community Church at 7:00 p.m. on March 3, 2016.
Dr Ralph Pacheco will be acting as the Moderator for the Debate which should begin at approximately 8:00 p.m.
that evening.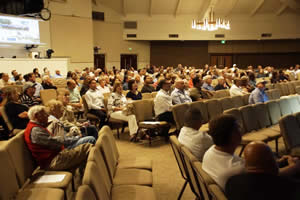 At 7:00 p.m. We will
start our F.H.P.O.A. Annual Meeting. After our formal business session City Manager Jeff Collier will present the
"State of the City" Presentation. Following Mr Colliers presentation, we will begin the Debate; each Candidate will
be allowed two minutes to present his qualifications for the Mayor's position, each question asked by Moderator
Pacheco will also be allowed two minutes to answer each question and at the conclusion we will allow one
additional minute for each candidate to close. We anticipate that the Debate will last approximately 45 minutes.
As you know Friendly Hills voters represent a large portion of those voting for this very important position within
the City of Whittier.
If you have any questions regarding the above invitation please don't hesitate to call me.
Friendly Hills Property Owners